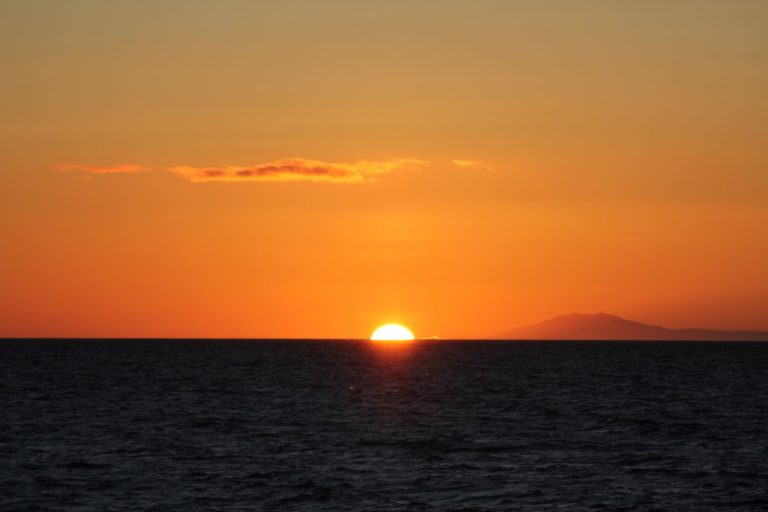 Hey everyone,
My last update was over a month ago and lots had been happening. For me personally it was a tough month. With this blog I will give a quick update on how I'm doing. ?
I've been working from home during the whole month of April due to Covid19. In the beginning of May we could luckily return to our office again as the covid-situation was getting better and better. During the whole period of time I had (and still have) to be very flexible and adapting, which I luckily am. So I did manage to continue my work with AFS Iceland, even though my tasks were maybe a little bit different from what I would otherwise do. I did small projects like making sure the images on the website work and I did do challenges through the stories on the Instagram page of AFS Iceland.  A bigger project I am working on right now is setting up online training sessions. Last week we had our first online session about the AFS mission and how it is connected to the history of the organization. I think it was a good session to start with! From the office I got compliments on how I'm handling with this whole situation and everything going on. I'm very happy with that!
Next to my projects within AFS Iceland, I still did some volunteering tasks for AFS Netherlands. There I organized and facilitated the first orientation day online together with some of the other Dutch volunteers. Also soon I'll be doing an online training on European level which is quite a cool and exciting project that is coming up. More about that later!
Now the toughest part of this past month… My grandpa passed away May 6th 2020 at the age of 82. We already knew he was sick before I left to Iceland. But knowing that he (and of course all my other grandparents) are proud of me, I still left to have the experience I'm currently living. The last weeks I did manage to video call with my grandpa. I was so happy we could call! During  the calls I stayed positive and I also tried showing stuff from my life on Iceland, but after hanging up I broke down because it was very difficult to see him getting worse and worse. At the end my grandpa did not have any pain and he had the chance to say goodbye to everyone which was for me very nice to hear.
My grandpa was a great and hardworking man that always wanted to help and was there for you. I think in that he was really an example for me. Sometimes he was also stubborn and he knew how he wanted to get something done. He was well known in the area of Giethoorn. With the company he had been helping people for about 60 years already in the shop, with bike repair and rental, and at the gas station. I'm proud of who my grandpa was and I'm really gonna miss him, but he will always be my grandpa. I think it will hit me again that he is gone when I get back to the Netherlands in the future. Now it is sometimes still hard to realize and the breakdowns come in phases.
The Covid19 situation did not make the situation any better. Due to that I was also not being able to go home, and even if I would be able to travel I wouldn't want to as I would put myself and my family in risk of getting sick. Luckily my family managed to set up a livestream so I could follow the ceremony from Iceland. The ceremony was only with family, as due to covid19 no more than 30 people are allowed at a funeral. Other people could pay their last respect to my grandpa alongside the road after the ceremony.  I think it is incredible how many people showed up, the following video is very special for me to see. It is part of the route where they pass my grandparents' house and company.
There were also some nice articles in the newspaper which you can find on this memorial page of my grandpa. Again, for all my family who are reading this, I want to let you know I'm thinking of you even though I am not there and I wish you all the best in these times.❤️
A thing I was very happy about that in the period all of this happened the situation on Iceland got a lot better. I was back at the office, the weather was beautiful, there was a lot of sun and got warmer (11°C feels nice here). Also with the beautiful weather, beautiful sunsets came. I am really not getting tired of those, even though they are later and later every day. At this moment the sun already sets after 23:00 (11pm) and it is not getting dark here anymore. It messes with my head, in evenings I really need to keep track of time as I don't realize it is that late already. And it will still get lighter at nights.
Covid19 is almost gone on Iceland, and I am hoping it will stay like this for a while. In Iceland they are testing a lot and in the whole month of May there have only been 6 new infections so far and at this moment only 3 of those are still active. Due to the numbers that were getting better and better it was also possible to meet up with some people again. Which gave me an extra boost in these times, I really needed that. These past weeks I have started doing some road trips again. I have been to Reykjanes peninsula, Snæfellsnes peninsula and have hiked the Esja mountain. I'll try to write separate blogs about those days soon! Another activity I have started is knitting. I would really love to get an Icelandic sweater. But those are super expensive. As I did have extra time sitting at home a lot, I got to learn how to knit. Tinna helped me with making my own mittens and hopefully soon I'll be able to start making my own sweater. Which will be cheaper and more personal. The mittens I'm working on are almost finished and when they are I'll make sure to post them on my socials and in my next update here.
View this post on Instagram
It has been a tough month, but I am doing well. I'm planning some fun stuff and am still having an amazing experience here. I think this past month has learned me a lot. Right now it is all still super fresh, but when I'll reflect at this later I will really see how my actions that I'm taking now have taught me new things and how I grew as a person from this. I'm already seeing that I'm proving myself to be flexible and adaptive to the current situation,  and that my optimism is helping with this which I'm super proud of!